SIANE: Seals and their impressions in the ancient Near East
This project, with the University of Oxford, aims to capture cylinder seals and carry out an imaging campaign to create a large data set. We designed and built a special system to capture the seals, which are rotated on a small computer-controlled turntable: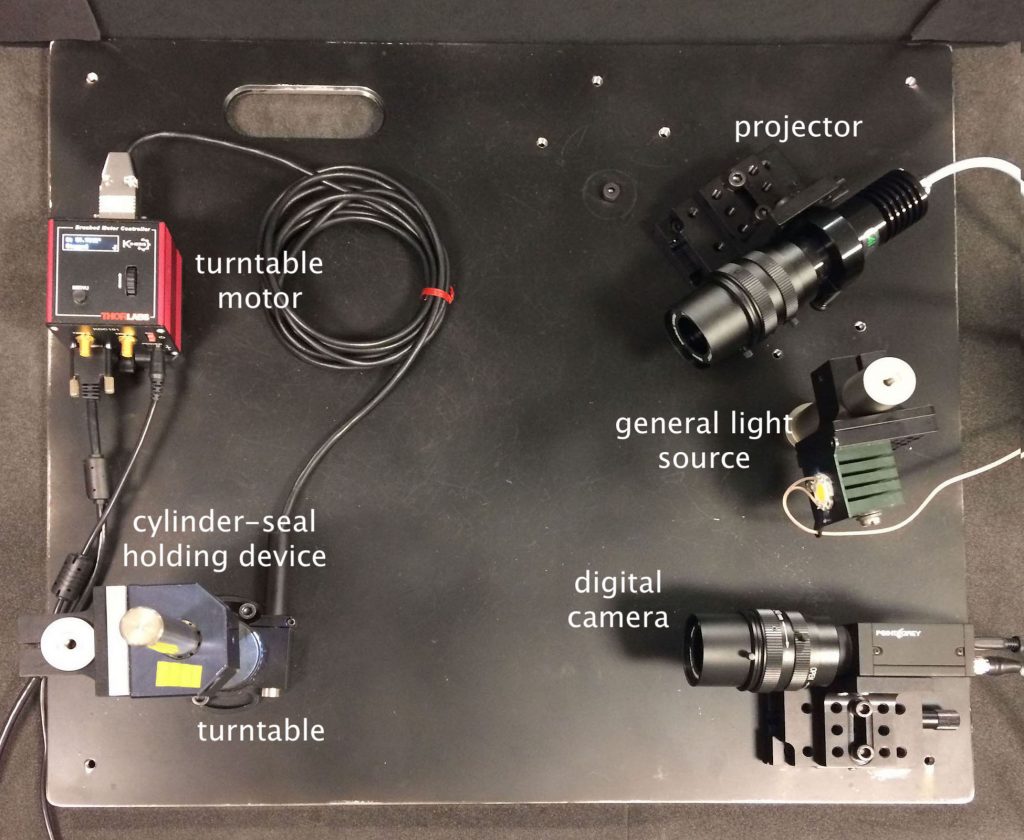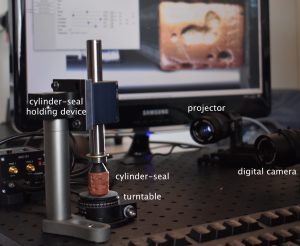 We are currently investigating the use of a structured light technique to image the seals and produce "roll-outs". Click here for more images.
Our initial system uses structured light and a fast usb3 camera to obtain strips of image which can be used to generate a 3D surface. Future work is searching for features, a web viewer and speed improvements so the team can capture hundreds of seals..
Links to related articles:
Visit to Yale
In march 2021 the Siane scanner went on a trip to Yale: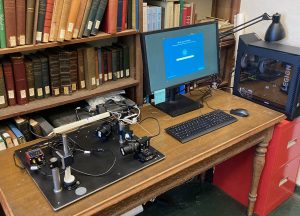 The second system
This one was completed and installed in Oxford:
Credits
Funded by the Fell Fund, in collaboration with Jacob Dahl of the University of Oxford. Oxford team includes Kathryn Kelly, Southampton's includes Kirk Martinez,  Jon Hare and David Young.